Updated model with premium remote control!
The support by this processor of the MINI-LINUX Operating System and the close interaction of the software developer with users in the support forums made it possible to discover many interesting and convenient functions that are currently not available on the DVB / IPTV devices market. That is why many competitors have carefully monitored and continue to track changes in Denys H.265 software, in turn, trying to repeat these innovations in the menu of their models ...)
A real indicator of success: during the first year after the appearance of Denys H.265, representatives of competitors appeared at many factories in China showing the original device with a request to make the same model under a different name! That is why Denys H.265 is difficult to attribute to any class of devices: its capabilities clearly overlap the capabilities of middle-class devices, but the lack of a 4K and WEB browser does not allow it to be ranked as a High-End class device.
Support for scanning MULTISTREAM and T2MI transponders without entering parameters! Hardware blind scan! 
Support H.265 (Full HD) High speed sufficient to work with most IPTV streams in HD quality.
Convenient WEB Interface for settings and management of rich functions of the Denys H.265.
Internet part Modern and most importantly convenient launcher for launching Internet applications.
Following the success of this model, the processor manufacturer - NationalChip (Guoxin) - produced several varieties of processors for consumer use: GX3201 - on which the Denys H.265 IPTV + model, Denys H.265 T2, and also the GX6621 on which the current model are built Denys H.265 / H.265 EU, Denys H.265 Premium and the Denys H.265 PRO / PRO + / COMBO / COMBO EU / COMBO EU + line, where there are combo models and models with an index + (equipped with a processor version with DD ++ license)
With Denys H.265 Premium, viewers can take full advantage of Internet multimedia features such as:
Cinema portals
in-memory IPTV playlists,
automatic download of IPTV m3u / m3u8 playlists
Stalker middleware portals
XTREAM IPTV
YouTube
*** Tube
internet radio
and much more...
H.265 DVB-S2 HD Multistream with a powerful tuner and hardware blind search complement the product, as well as the Conax card reader, working with full OSCAM (with WEB Interface)
Key features:
H.265 / MPEG4 HD / SD, DVBS2 Multistream tuner

Multistream Root, Gold, (PLP, PLS) T2MI support without entering parameters

Hardware blind scan with Low SR support

IPTV in memory and external links m3u / m3u8

WEB TV OTT

Support for Stalker portals

Xtream IPTV

.m3u, YouTube, *** Tube

2 x USB 2.0 ports

4-digit 7-segment display

Support for Enigma2 settings

Support for picons for DVB and IPTV modes (from the device

'

s memory, from an external medium or link)

EPG to IPTV from the Internet (associated with the channel name)
Specifications:
MiniLinux operating system (Denys_OS)

Access via WebIF and FTP
Conax card reader with full OSCAM
Recording and Timeshift (* optional)
100Mbit LAN Ethernet network
Support for WiFi / 3GB modems via USB ports
Support DLNA playback
Unicable and FastScan Support
Support for DiSEqC 1.0, 1.1, 1.2 and USALS
EPG - Electronic Program Guide (DVB / Internet)
High quality user interface
4 programmable buttons on the remote control
Subtitle and Teletext support
Consumption 0.5W in STBY mode
Equipment:
4-digit 7-segment display

LED indicator (red / green)
IR sensor
Tuner input H.265 HD DVBS2
100Mbps network connection
HDMI output
Digital digital audio output
AV output: Audio Video minijack to RCA
Connecting an external LED / IR
2x USB 2.0 ports
Power supply 12V DC
Minijack for connecting RS232
Front panel:
Rear panel:
Side panel:
Inside giftbox:
Denys H.265 Premium receiver with 12 volt power adapter

Learning IR remote control

2 x AAA batteries

User's Manual

External IR receiver

HDMI cable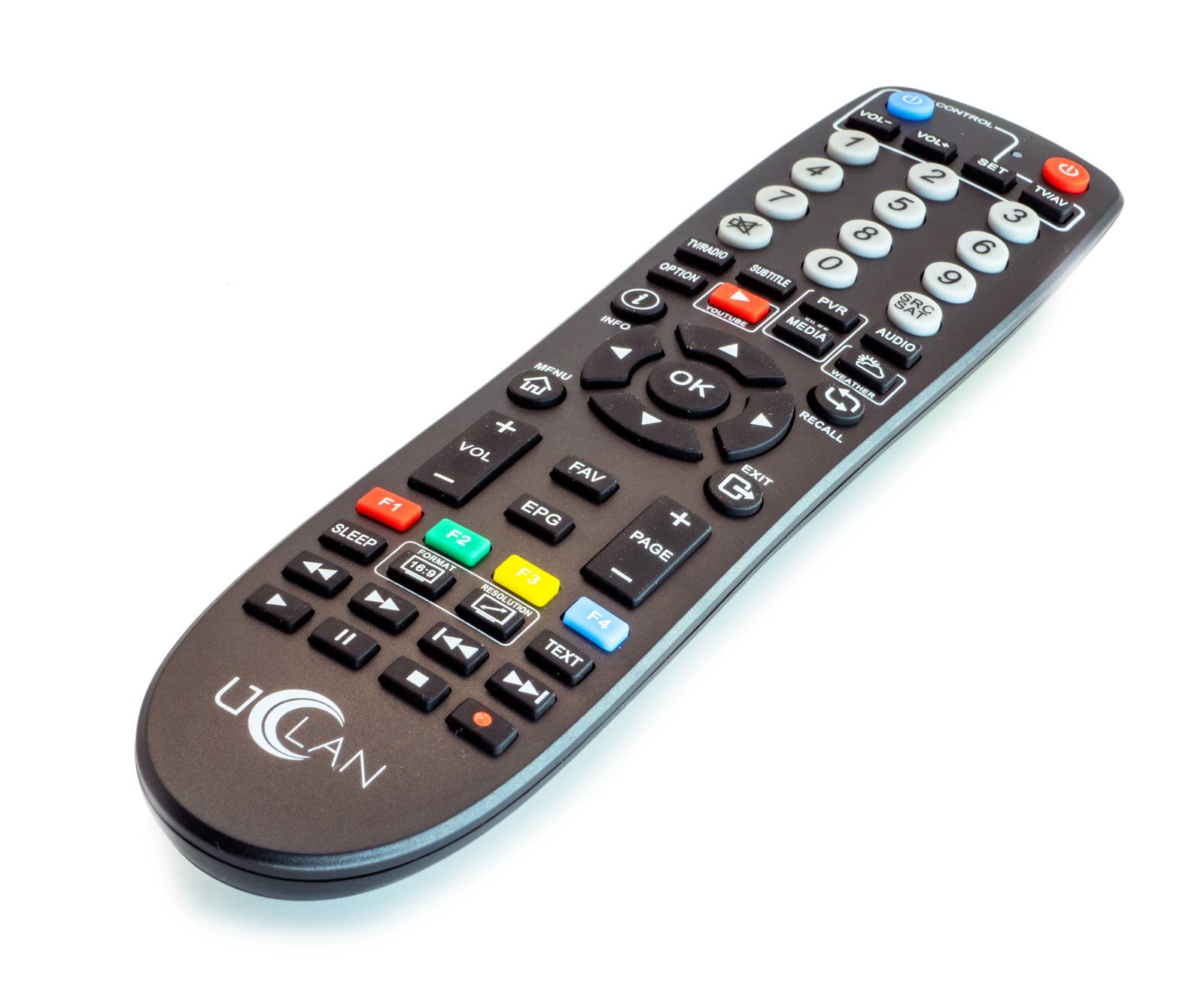 YouTube videos:
CPU

NationalChip GX6621

Video Output Resolution

Full HD

LAN Ethernet RJ45

100Mb/s

WiFi (built-in)

USB-WiFi support

Antenna input

One DVBS/S2 input (satellite)

USB ports

2x USB2.0 ports

Display

With LED display

CA cardreader

With CA cardreader

Compression formats

H.264 + H.265

Sound formats support

DD AC3