uClan S300RT - extreme distance WiFi wireless router with affordable price.
The router has a simple, intuitive menu and can be configured as a repeater (repeater to increase the WI-FI coverage area.
Electronic circuit is based on a modern MT7628KN processor with an operating frequency of 575 MHz.
The router is a combined wired and wireless device for a small office or home. The router is capable of creating a high-speed network that provides high-quality and reliable operation for watching online videos, downloading large files, making video calls and smoothly running online games.
With two external 5dBi antennas, it creates a wide wireless coverage area and allows you to get rid of wires anywhere in your home.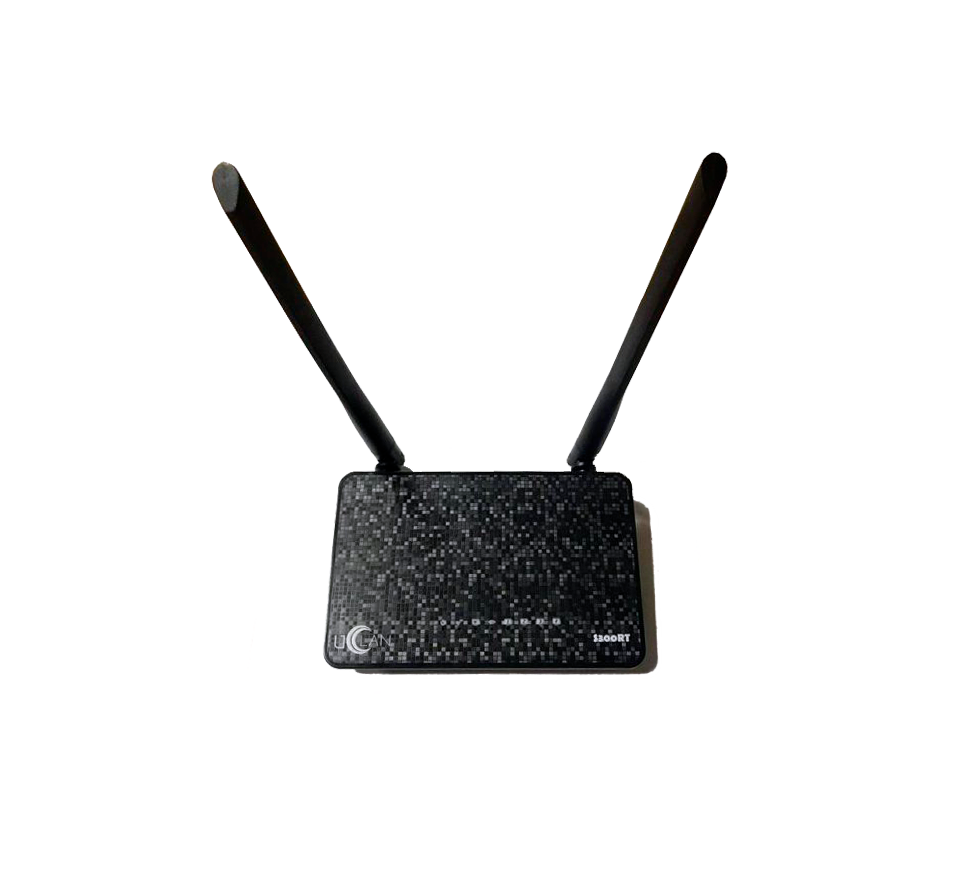 Technical specs:
MT7628KN central processor unit with frequency 575MHz
RAM: 8 MB
Flash memory capacity: 2 MB
Wireless Standard: 802.11n, 2.4GHz band
Max. wireless speed: 300Mbps (receive/transmit)
Number of external antennas: 2 x 5 dBi
External antenna type: non-removable
Switch: 4xLAN, 1xWAN
Port speed: 100 Mbps
Data protection: WPA
DHCP server: yes
Web interface: yes