The uClan B6 LITE satellite receiver is an upgraded version of the most popular uClan B6 satellite receiver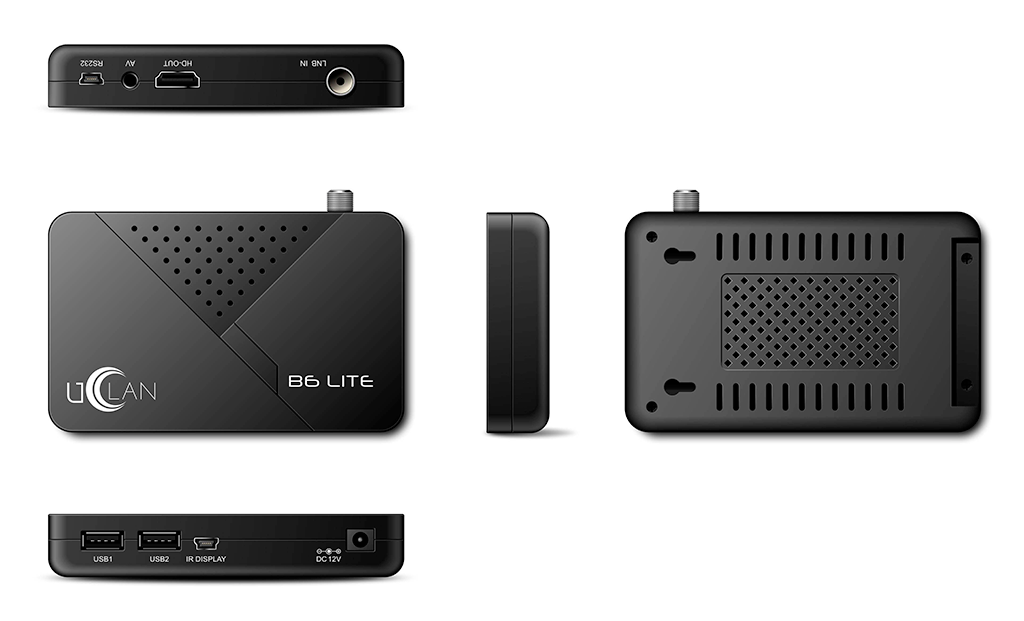 The updated, with affordable price B6 LITE acquired a display on an external IR sensor and a card reader. In addition to the low price, device is playing channels with good image quality on both SD and HD channels, as well as high sensitivity of the receiving path of the input tuner.
It should be noted that the receiver can be used as an IPTV / OTT set-top box, links to playlists and playlists themselves can be downloaded from USB media, in .m3u and .m3u8 formats locally or from the cloud sources.
There is support for the most popular types of USB-Wi-Fi adapters (7601 chipset), support for USB-3G modems, USB-LAN adapters (RTL8152B, RTL8153) and Dolby Digital AC3. Multistream streams also supported.
Despite the compact dimensions of the tuner, the developers managed to avoid overheating of the device. The manufacturer also provided for a "hidden" installation of the receiver, for this there is a corresponding mount in the delivery set and a remote IR receiver with a display.
The receiver is equipped with a card reader
It is also important that the remote control is compatible with other models of uClan satellite receivers: Denys and Ustym 4K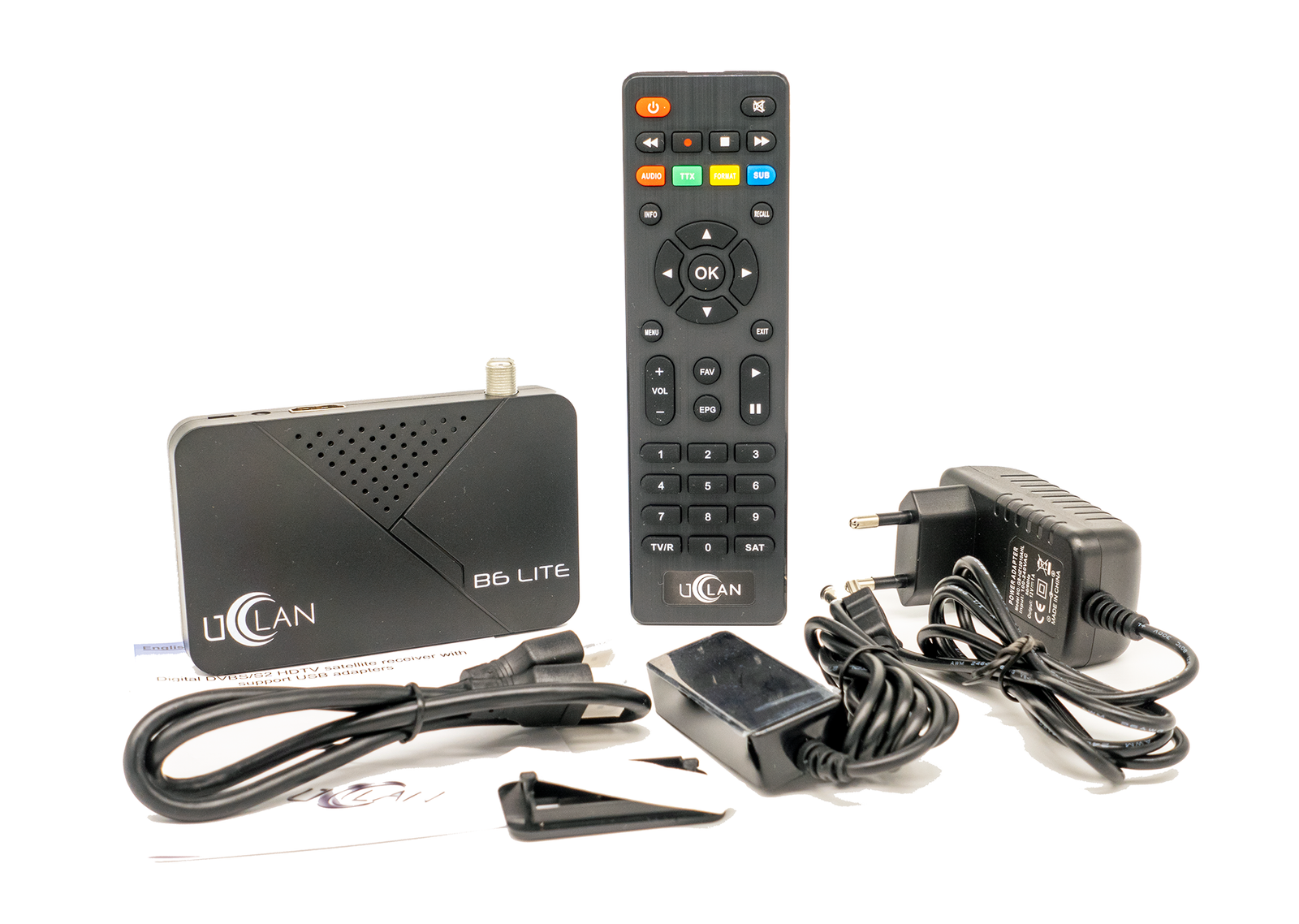 CPU

NationalChip GX6605S

Video Output Resolution

Full HD

LAN Ethernet RJ45

No LAN

WiFi (built-in)

USB-WiFi support

Antenna input

One DVBS/S2 input (satellite)

USB ports

2x USB2.0 ports

Display

With LED display

CA cardreader

With CA cardreader

Compression formats

H.264

Sound formats support

DD AC3